This past Fall we established 2 multi-year field trials in Fresno County California, one trial taking place in Firebaugh, and the other in Caruthers, both led by TriCal PCA-Victor Rodriguez.
Our main objective is to examine the benefits of TELONE™ and Chloropicrin providing early rootstock establishment, promoting early growth, and stronger root systems as we have observed and documented in other crop markets.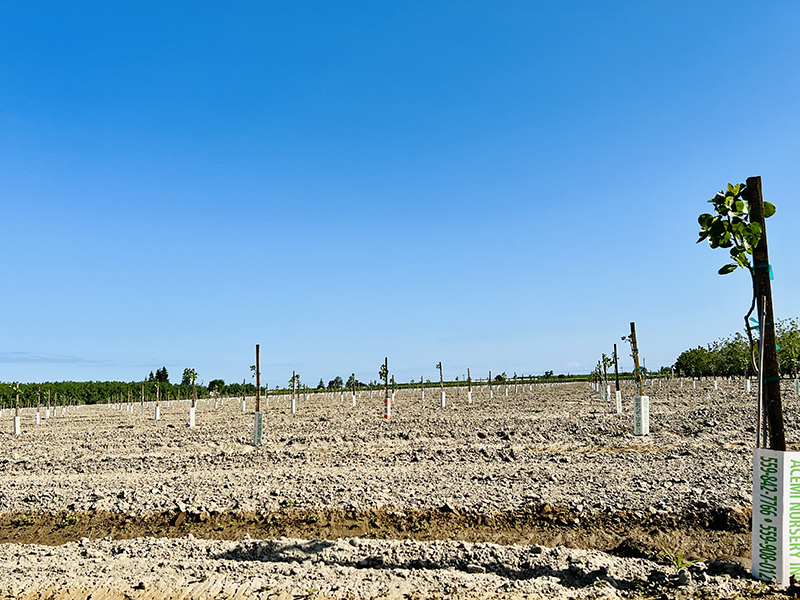 1st Trial (Caruthers, CA): We are investigating the performance of fumigant treatments C-15, C-35, TELONE™ II, and an untreated control.
2nd Trial (Firebaugh, CA): Evaluating 3 rates of TriClor (150lbs, 200lbs, and 250lbs), TELONE™ II 33gpa with strip Chloropicrin, and an untreated control.
We are conducting a thorough investigation to determine pest identification, pressure, and distribution within the treatments and monitoring tree growth metrics through the seasons.
During our first trial in May (Caruthers field site), I collected initial tree circumferences from the designated treatments 30 days post planting. All fumigant treatments (TELONE™, C-15 and C-35) demonstrated a gradual increase in growth compared to the untreated control. We did not observe any differences at this time between treatments, however, we will continue to monitor this trial through the seasons.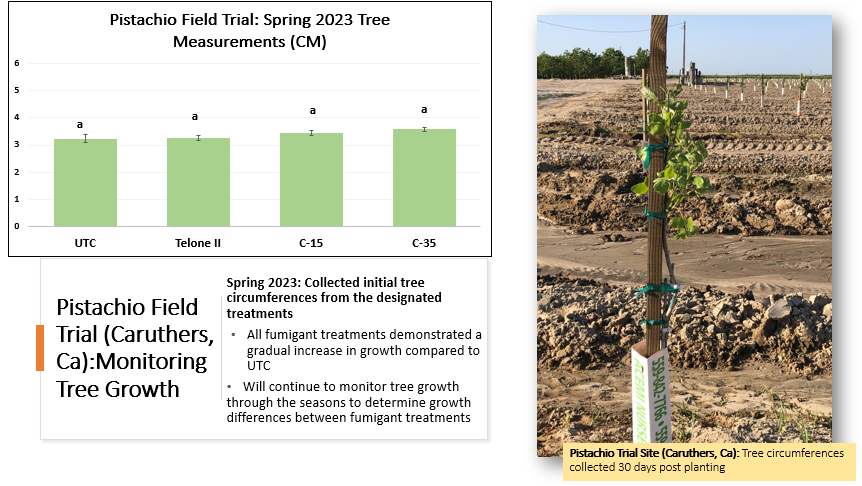 Examining the Spring 2023 Plant Parasitic Nematode (PPN) assessment, we were able to show that there was a significant decrease in PPN densities among the fumigant treatments versus the untreated control. TELONE™ and C-15 treatments did not recover any plant parasitic nematodes post fumigation/planting. A gradual resurface revealed dagger nematode was evident from C-35 treatment, but at a very low pressure.
The untreated control resulted in dagger, root knot and ring nematode infestation.
This coming Fall season we will return to the field site to continue evaluating efficacy of the TELONE™, C-15, and C-35 as well as monitoring tree growth.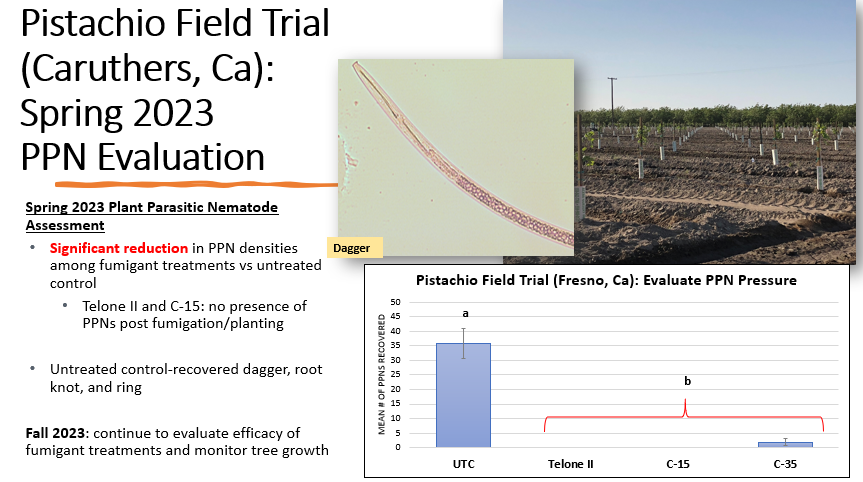 Be sure to keep up with our blog posts for future updates on the progress of this trial research.
---
Be sure to follow us on social to keep up with the latest TriCal and TriClor news!