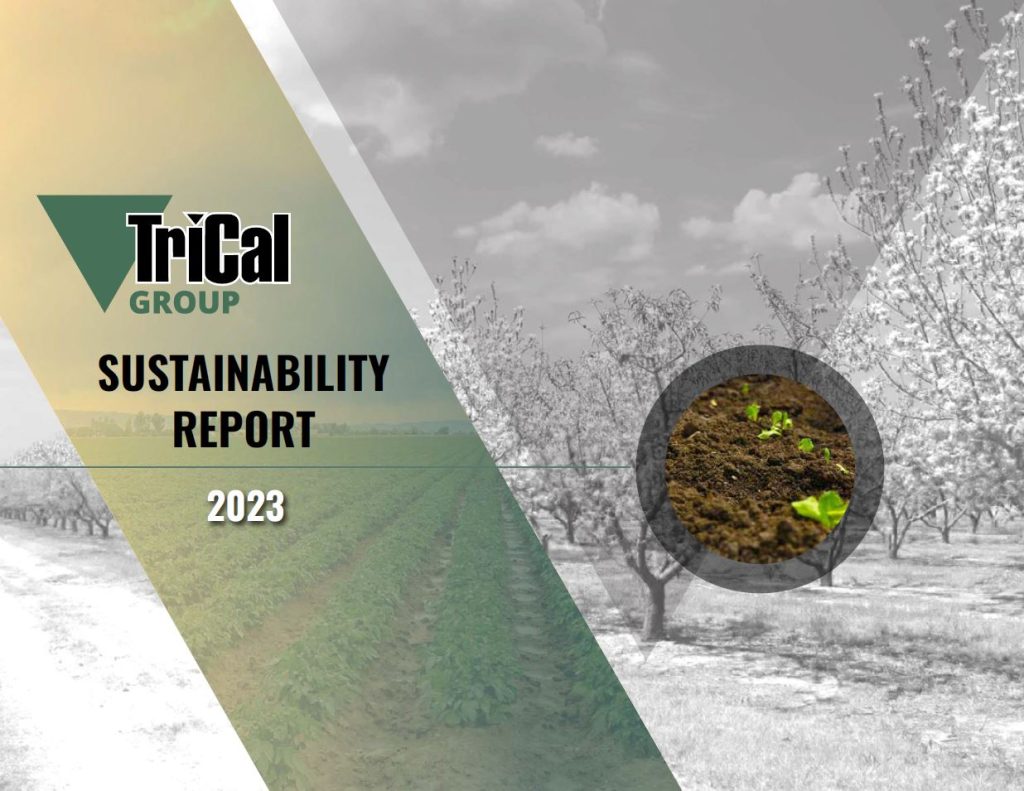 The TriCal Group has just released its first Sustainability Report.
"Sustainability has been a part of our practices from the start. We are one of the leaders in our industry in stewardship and research. We are committed to providing practical solutions to growers to enable them to continue to feed an expanding global population. While TriCal is now multiple companies within the TriCal Group, they are all dedicated to promoting a beneficial soil environment for farmers around the world. The result is they provide more bountiful and healthy food."

– Dean Storkan, TriCal Group, President and CEO
Since the beginning, the TriCal Group, a global family of companies, has focused on entomology, plant pathology, and chemical science to help farmers battle crop-destroying pests and pathogens. We collaborate with the EPA, USDA, State Departments of Pesticide Regulations, County Agricultural Commissioners, and farmers to preserve land, health, and the environment.
Our sustainability efforts are twofold; we provide products and solutions that allow growers to be more sustainable in their operations by maximizing crop output while reducing water, land, and input usage. Additionally, we are committed to improving our circular product life-cycle by working with our suppliers on recycling solutions, exploring energy efficient operations, and advocating for safe product stewardship throughout the supply chain.
We view sustainability as a practical balance of maximizing grower operations, with targeted solutions that provide benefits today, while keeping an eye towards the future.
Learn more about the TriCal Group of Companies' efforts and commitment to sustainability by downloading the Sustainability Report here: Sustainability Report 2023
You can also learn more about all of the companies and our research efforts by visiting www.tricalgroup.com today.
---
Be sure to follow us on social to keep up with the latest TriCal Group and TriClor news!