SOIL FUMIGATION OF YOUR ORCHARD CREATES A HEALTHY SOIL ENVIRONMENT
Healthy soil leads to a flourishing root system which enhances trunk, shoot, and canopy growth.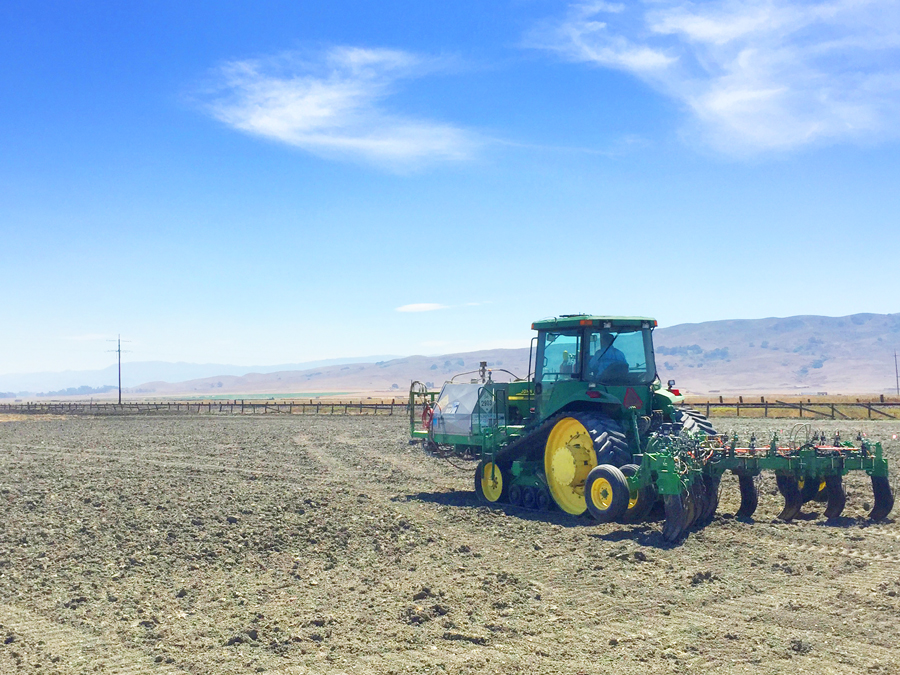 YOUR ORCHARD PRESCRIPTION
The product rate and application method are determined by crop and pathogen pressure. After evaluation, your representative will prescribe the treatment that is right for your field.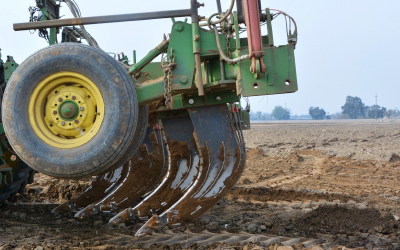 DEEP SHANK BROADCAST
This method injects the fumigant deep into the ground over the whole planting site. Commonly done with narrowly spaced, knife-type shanks with tubes attached to deliver the fumigant.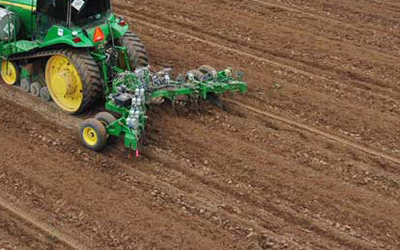 DEEP SHANK STRIP
This method injects the fumigant deep into the ground in strips or rows and only treats the designated portion of the field. This approach uses less chemical per field acre which can help with bufferzones.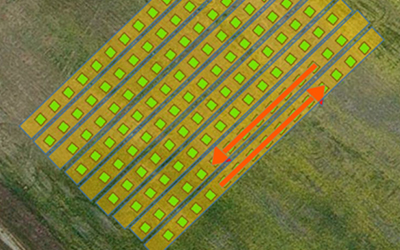 PROBE PRECISION
The Probe Precision process starts with excavating the tree site, backfilling it, and then injecting the fumigant to the specific site with a probe.
CO-APPLICATION
TriClor is the industry standard fungicide.
TELONE™ is the industry standard pre-plant nematicide.
Products can be co-applied or as a stand-alone.
PLANT BACK
TriClor has a short plant back duration of 10 to 14 days.
TELONE™ is 30-45 days.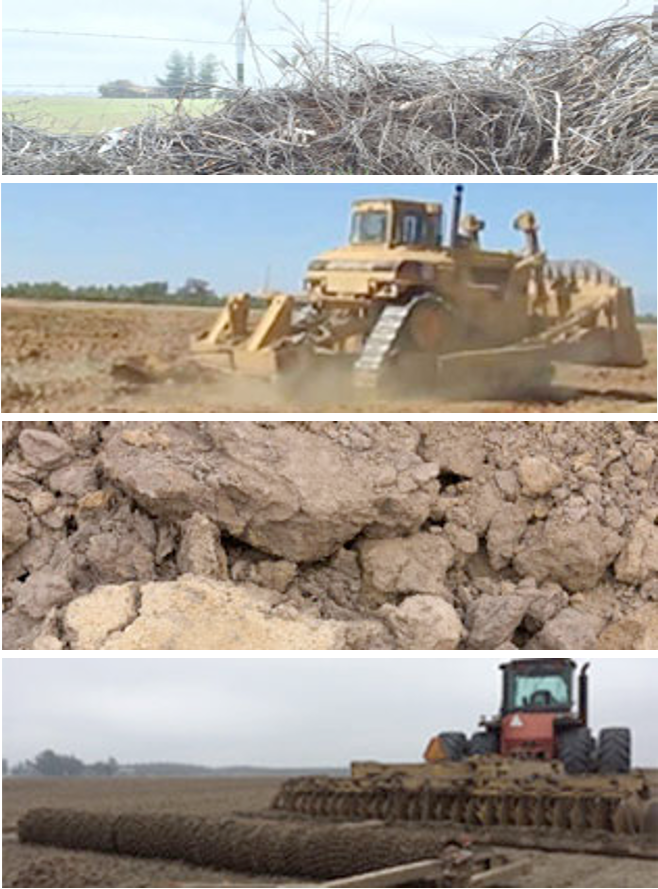 SOIL PREPARATION
Soil must be properly prepared and generally free of large clods.
Field trash must be properly managed.
Little or no crop residue shall be present on the soil surface.
Any crop residue that is present must not interfere with the soil seal.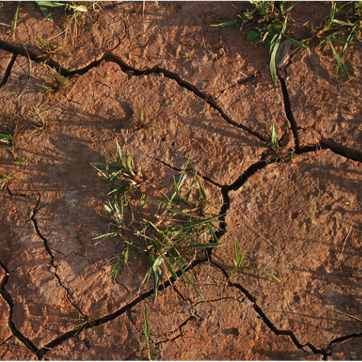 SOIL MOISTURE
Adequate moisture is required to ensure the fumigant will not escape from the soil.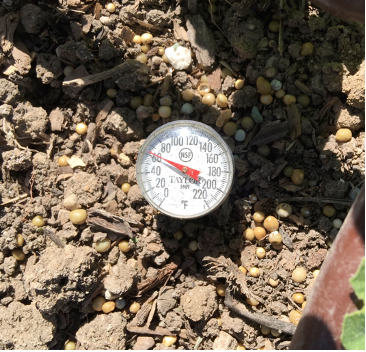 SOIL TEMPERATURE
TriClor requires a minimum 40 degrees, TELONE™ has a temperature range of 40-80 degrees.
APPLICATION REQUIREMENTS
The Application Depth should be a minimum 18 inches injection depth for TELONE™ and TriClor.
Ready to Fumigate?
Proper soil preparation and application are key to maximum efficacy and safety.
Downloads:
Product rate and application method vary by crop and the pathogens targeted. Contact us today to learn more about TriClor and the soil fumigation prescription that is right for your field.
TELONE™ is a Trademark of the Dow Chemical Company ("Dow") or an affiliated company of Dow, used under license. TELONE™ is a federally Restricted Use Pesticide. Always read and follow label directions.