TriClor is a pre-plant soil fumigant that targets soil-borne disease and creates a healthy soil environment.
Prunus is vulnerable to soil-borne diseases such as:
Prunus Replant Disorder
Nematodes
Phytophthora
Root Rot
Almond Orchard TriClor Treated Results:
70% increased tree height in first year of growth (Plant Disease, 2006)
Significantly greater trunk diameter and twice the canopy size in first few years (Plant Disease, 2006 and California Agriculture, 2013)
63% yield increase in first 3 years of growth (California Agriculture, 2013)
Increased yields extending out 7 years or more (The Almond Doctor, 2013)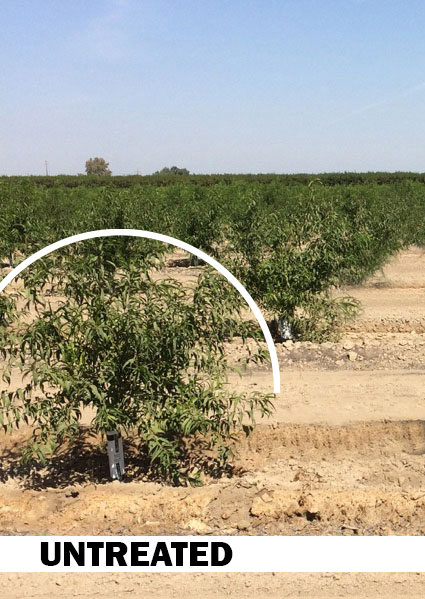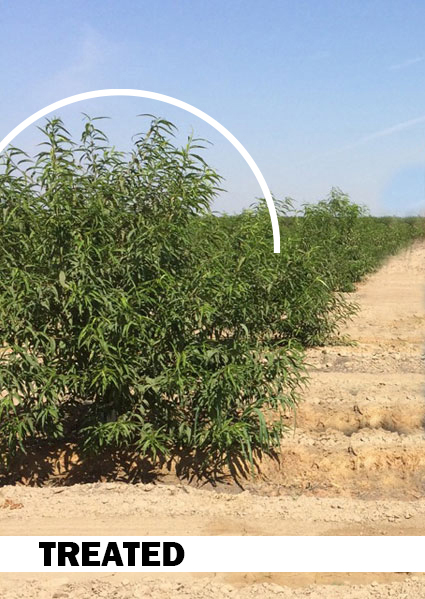 TRIAL HIGHLIGHTS
California Almond Replant Trial
Multiyear Trial, initiated in 2019
Goal: To investigate Tri-Clor and TELONE™ nematistatic effects, and with contact nematicide Salibro to examine the value of providing an integrated nematode management program for growers. This trial is evaluating nematicidal efficacy and tree growth metrics.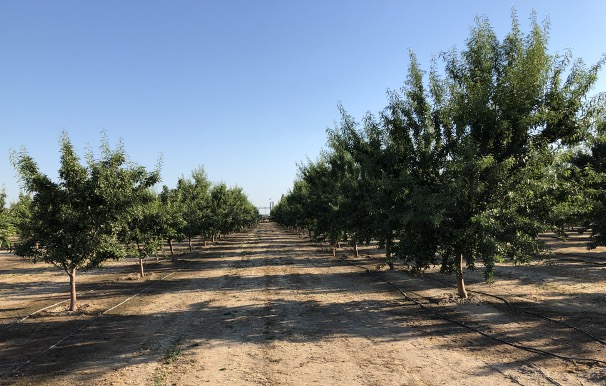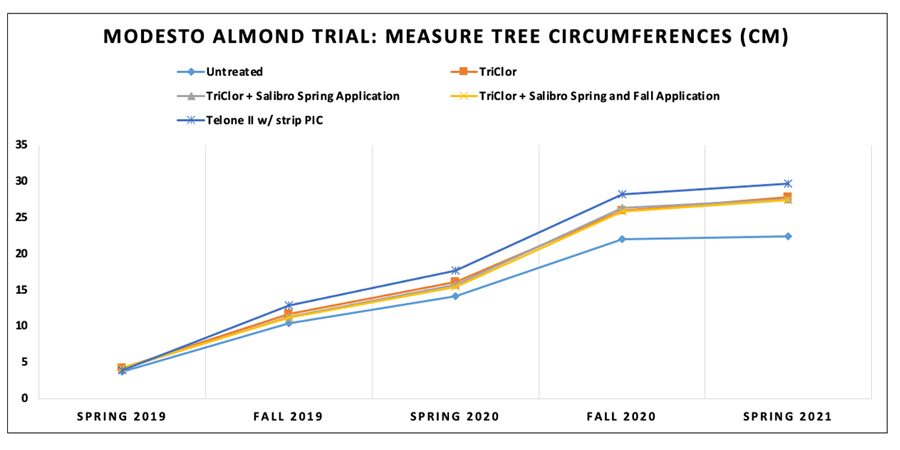 TELONE™ is a Trademark of the Dow Chemical Company ("Dow") or an affiliated company of Dow, used under license. TELONE™ is a federally Restricted Use Pesticide. Always read and follow label directions.