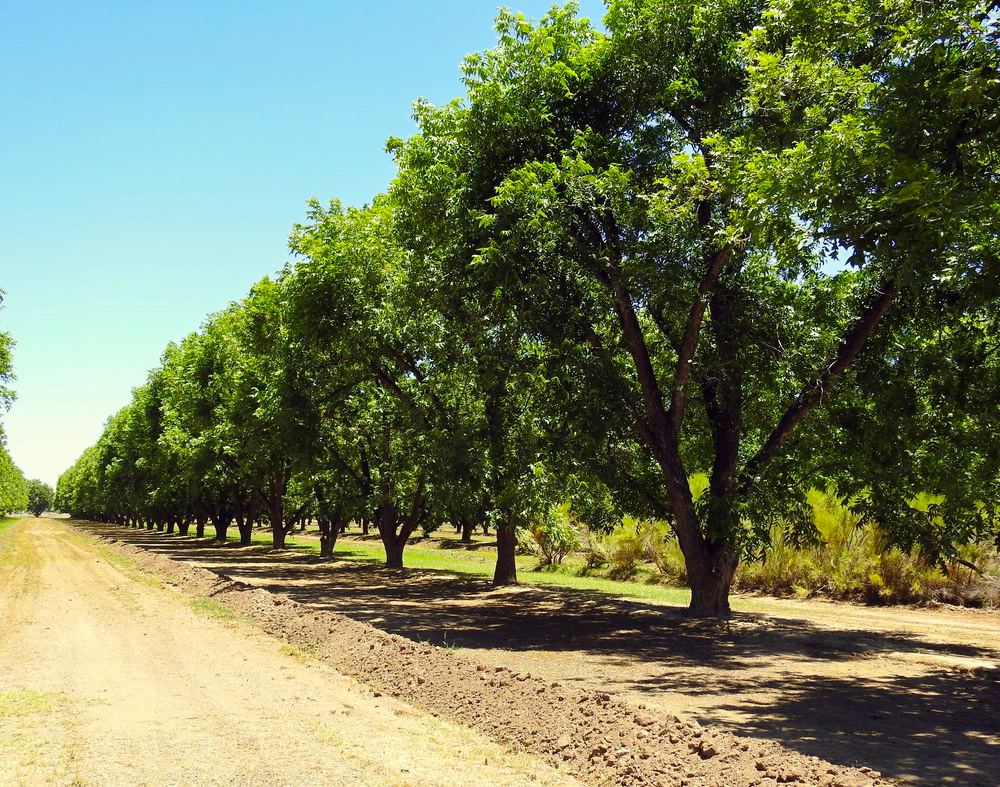 The TriCal Group recently hosted a meeting and had Samantha McLeod, Executive Director of the Georgia Pecan Growers Association and Editor of Pecan Grower Magazine speak to us and share information about the U.S. and Georgia pecan market. We'd like to thank Samantha again for her time and for sharing with us.
If you didn't already know, pecans are grown in 15 states, including the state of California. There are a total of 443,000 acres of pecans planted in the U.S., with Georgia claiming the most acreage at 200,000. The total production annually produced in the U.S. alone is about 300 million pounds (inshell average) and 100 million pounds (inshell average) of that comes from Georgia.
In an effort to encourage greater consumption of pecans statewide, the Georgia Pecan Growers Association has partnered with registered dieticians, hosted chef camps and partnered with local restaurants centered around the health benefits of the nut. Consumer trends show that since 2016, there has been a 32% increase in the consumption of pecans in the country, leading to the introduction of pecan-based milks and beers. The pecan still owns the holidays in consumption.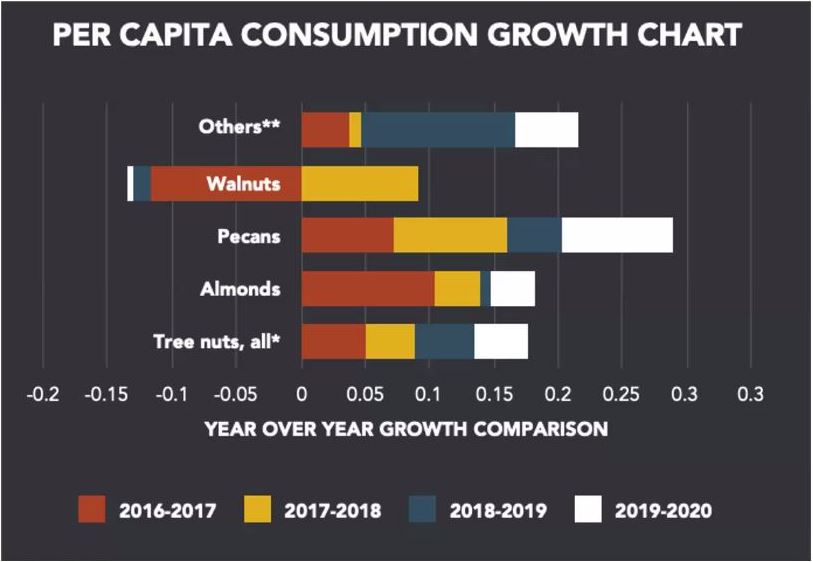 Pecans have shown a proven track record as a reliable cash crop and a valuable export to foreign markets. Potential opportunities for trade partners abound with China and India being prime candidates. Combined, both countries boast a population of almost 3 billion people, with India being the largest nut consumer in the world. The lowering of tariffs in 2023 in India from 100% to 30% should greatly increase business opportunities.
The future holds tremendous potential for the pecan market, with states like Georgia, New Mexico, and Arizona leading the way in production. However, like any crop, pecans are susceptible to adverse weather and environmental changes. The hurricane named Michael in 2018 and 2023's Hurricane Idalia in Georgia wreaked havoc on crop production costing the state millions of dollars.
Repairing the damage to the pecan industry will not be easy. Orchards will need to be replanted, and forward-thinking farming techniques will have to be implemented. There are a variety of fumigation techniques that can make orchards less water dependent and less prone to environmental hardships. With the use of technology and data metrics, innovative farming practices and consumer trends will be the future of the pecan market.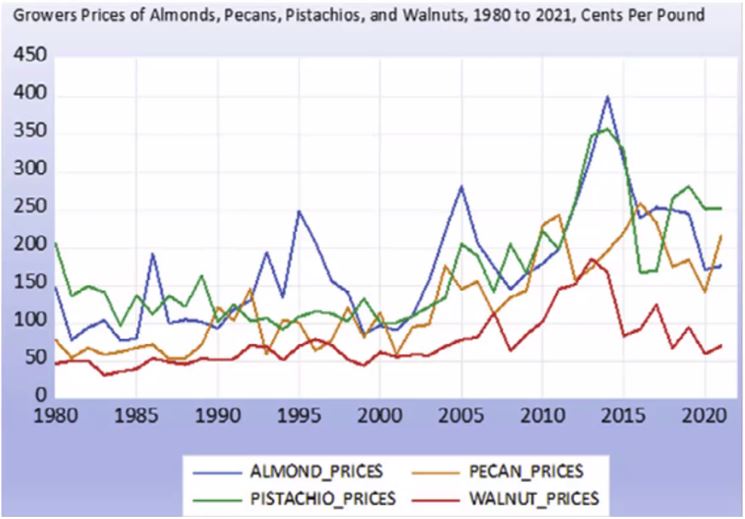 ---
Be sure to follow us on social to keep up with the latest TriCal Group and TriClor news!